5 best-selling products so you can surprise someone this Christmas.
The wait is over, Santa Claus and the Three Wise Men are coming. This year, more than ever, we want to assist you like an elf, a royal page and a Christmas emissary. We are going to help you make the most special Christmas presents.
Our work at Meryan is one of the most gratifying jobs: handmade leather artwork since 1951. We create the pieces with our own hands at the workshop, and you know what? You can also buy them from home anytime visiting our online shop https://www.meryancor.com/en/.
Do you want to know all the advantages we offer you this December to make the most special handmade leather gifts? Stay tuned and keep reading:
 

A customized gift with every order.

Meryan would be delighted to bring some colour to your Christmas, that is why we have created a leather Christmas bubble that you can customize with any name you want. And the best of all, it's free!

 

Online Shop open 24 hours a day.

Make your Christmas shopping wherever you are and whenever you want. You can even do it from your smartphone!

 

10% off

in all products. Yes, you do not have to read it again. This December we put at your disposal a discount coupon. The coupon is: NAVIDAD. In order to cash in the coupon, you only need to sign up at our online shop and type it in the specific box for it.

 

Free shipping

in the Iberian Peninsula.

 

We are your Christmas emissaries.

Purchase online and we send it to whoever you want.

 

The return period is open until January 31st.
Now that you are aware of all the advantages of buying handmade leather gifts, we share with you a guide with our 5 best-selling products so you can surprise someone this Christmas with a present for a lifetime.
This original backpack for women is made of cowhide. Its design combines tanned leather with some embossing on the sleeve and a split leather body. This juvenile backpack is decorated using the cordoban technique with a design of intertwined lines on the sleeve. It has a wide space in the inside with a zip pocket to keep many objects. Size: 33x28 cm / 12.99x11.02 inches.
It is available in 3 colours: yellow, green or black tanned leather with two different designs, lacería and nazarí.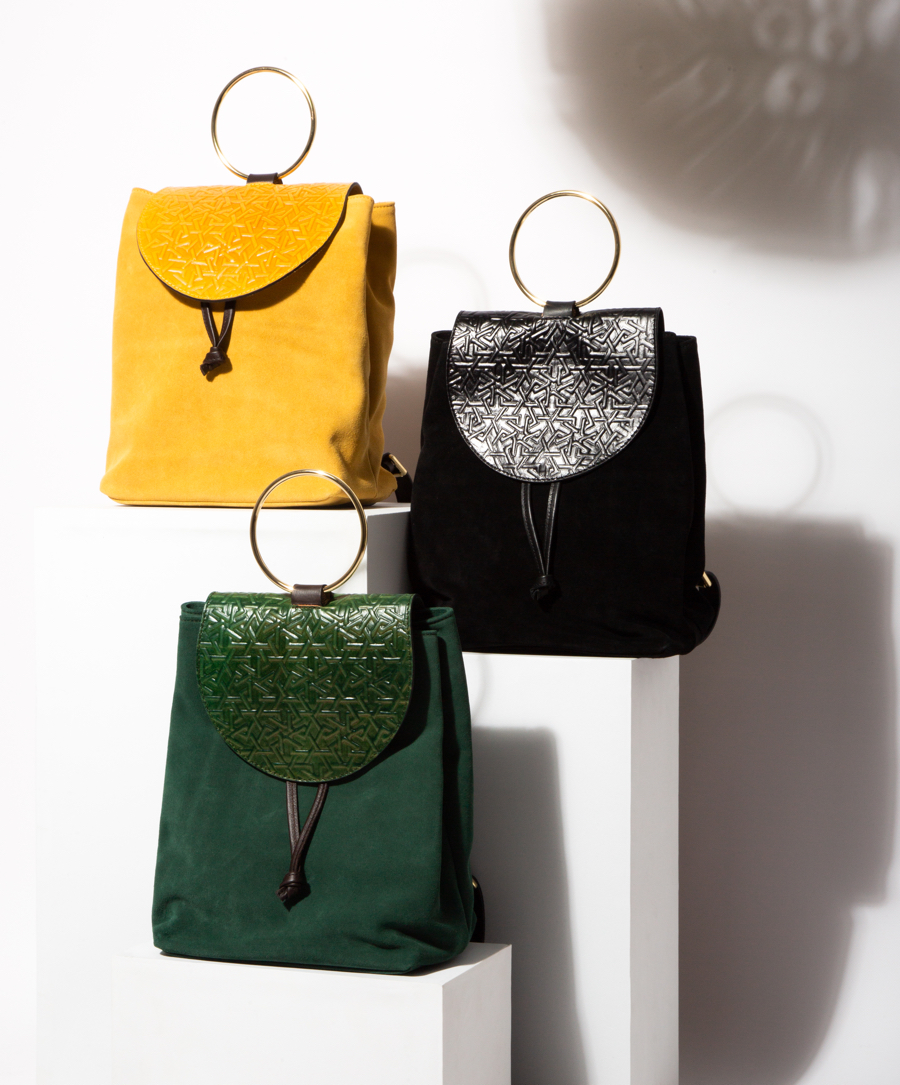 A nice present for this Christmas, an embossed leather wallet decorated with pomegranates. This wallet is made of handmade embossed leather. It is painted with a gloss finish using the cordoban technique. It features a coin purse and two compartments to keep credit cards. Available in 7 different colours. Size: 11x8 cm / 4.33x3.14 inches.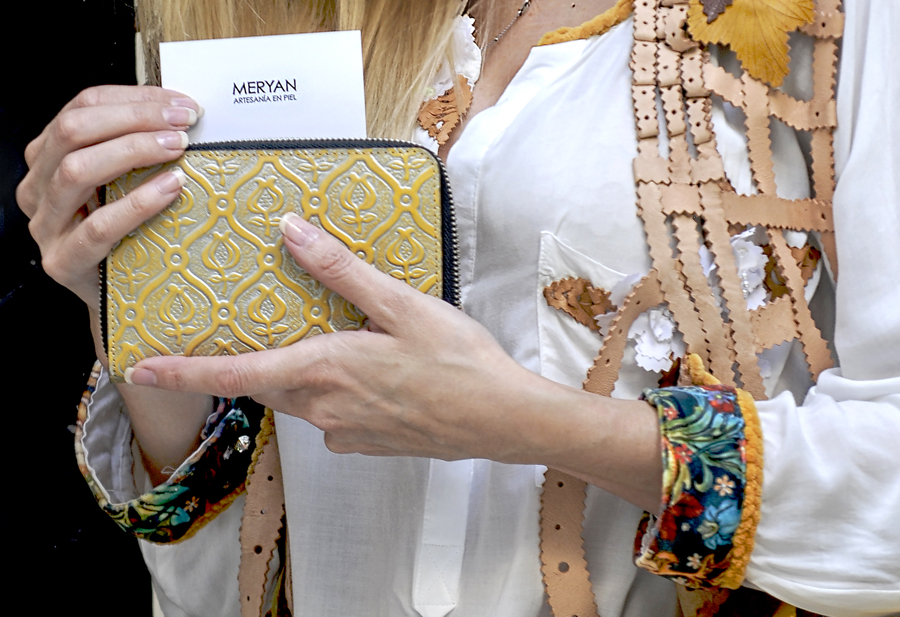 A rectangular version of this useful organizing tray with carved designs on its leather following the cordoban technique. The best place to leave coins, keys and other belongings. Have you seen a better gift of handmade leather for dad? Size: 18x14 cm / 7.08x5.51 inches (Interior dimensions). Height: 3 cm / 1.18 inches. It is available in different colours and designs.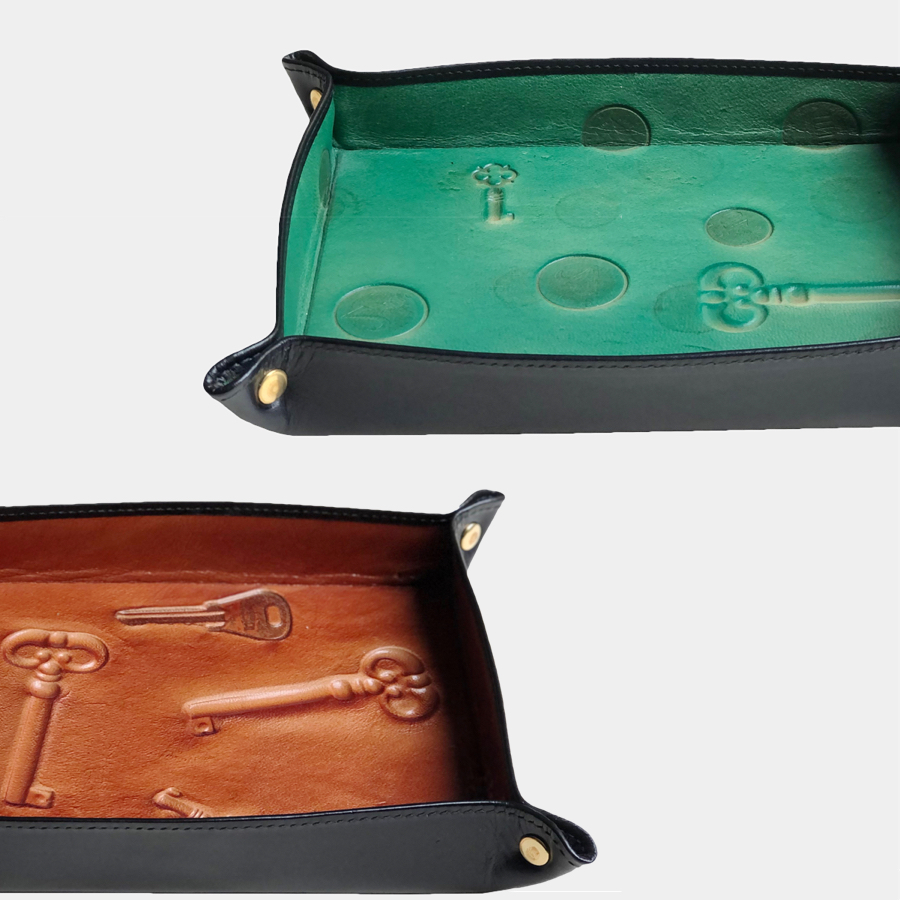 The billfold Americana for men features a coin purse, a credit card holder and a sleeve for bills. An embossed leather billfold made with genuine cowhide of the highest quality. Size: 11x9 cm / 4.33x3.54 inches. It is available in three different leather colours. A handmade leather lifelong gift!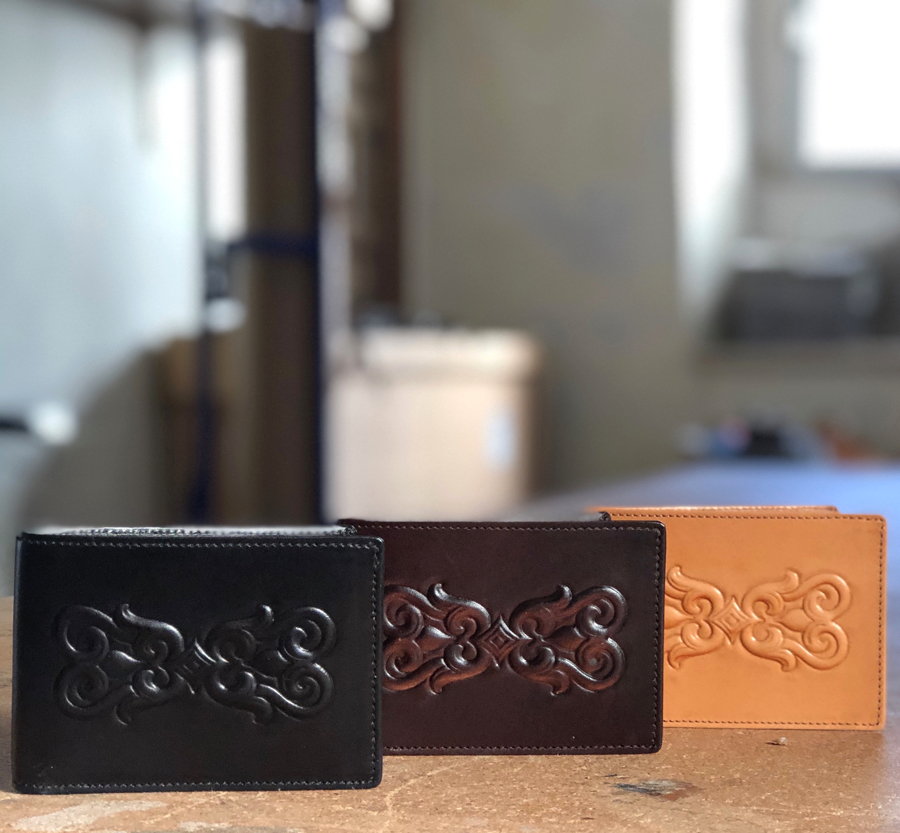 5. WORLD MAP.
The world maps have witnessed the human evolution and its world view. Each world map not only reproduces the known world and its geographical features, but also constellations, allegorical figures or gods. This design is one of our favorites at Meryan and we use it on multiple products: a leather notebook cover, a decorative leather painting, an embossed bag...
These are the different alternatives for one of most loved leather designs.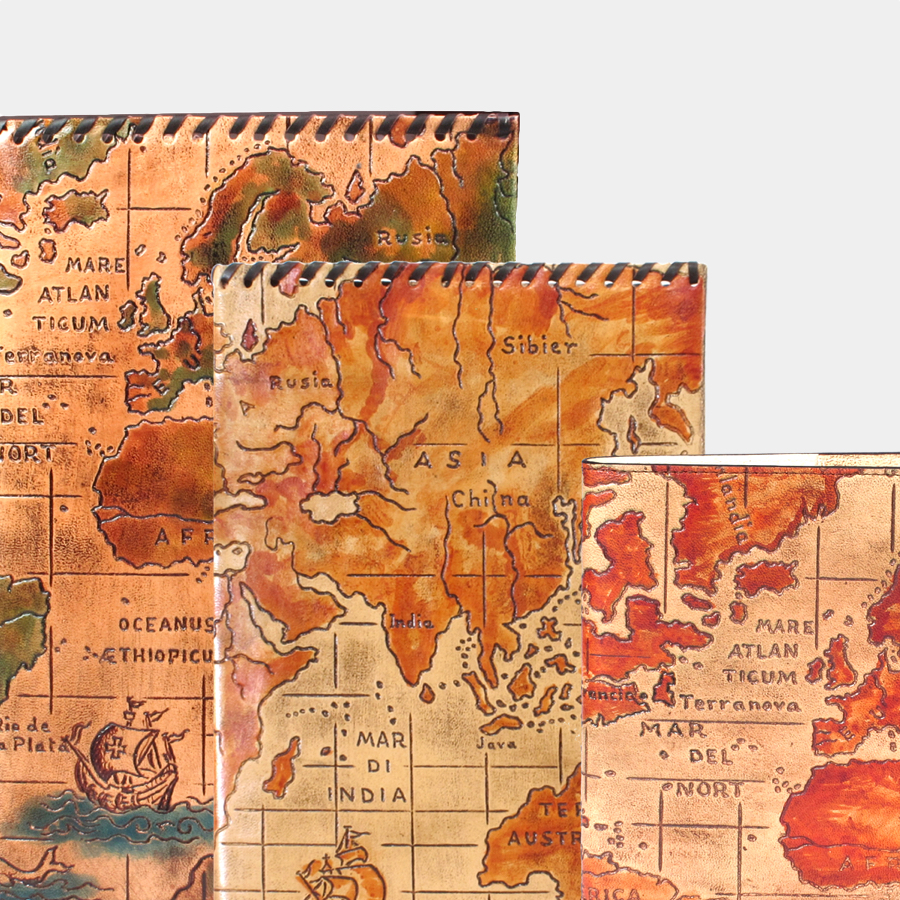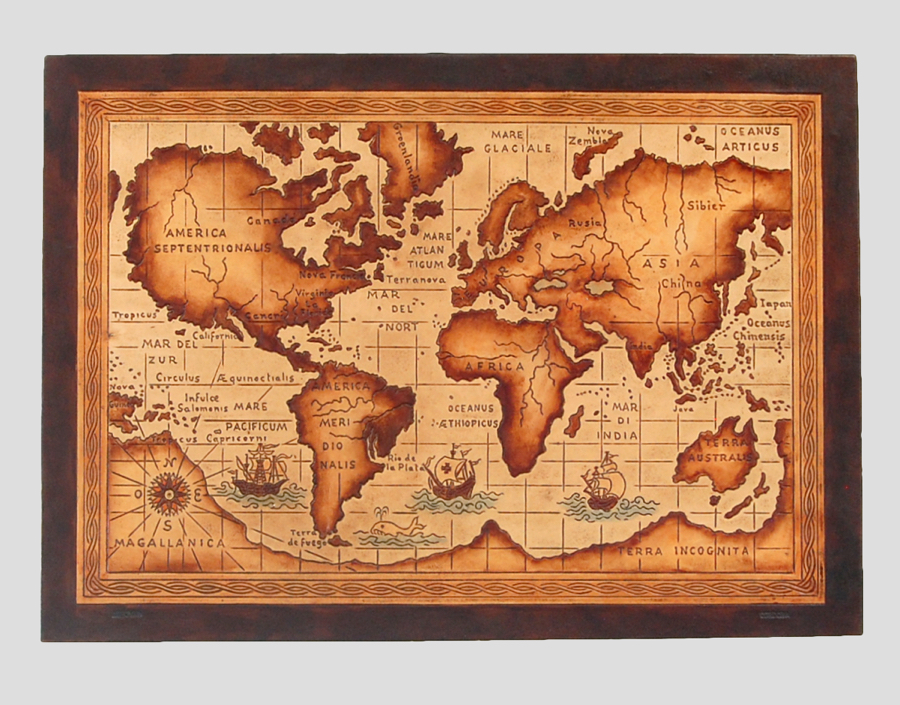 Don't forget to use the 10% discount coupon (coupon: NAVIDAD) in all the products of our online shop! Take this opportunity and buy handmade presents this Christmas!