Types of leather What kind of leather do we use for each product?
Presentation
Tanned leather is the basic raw material to create a cordoban or a guadameci, that is why we think it is important to know what kind of leather we use for each piece in particular and why in our production process.
 - The definition of cordoban is a technique to tan and work leather that has its origin in Cordoba.  The most used type of leather for this technique is tanned goat hide, using vegetable tans like sumac (a vegetable substance from a bush with the same name). In the case of guadameci, the leather is sheepskin (lamb) metalized with gold or silver leaf, and decorated with cold stamping.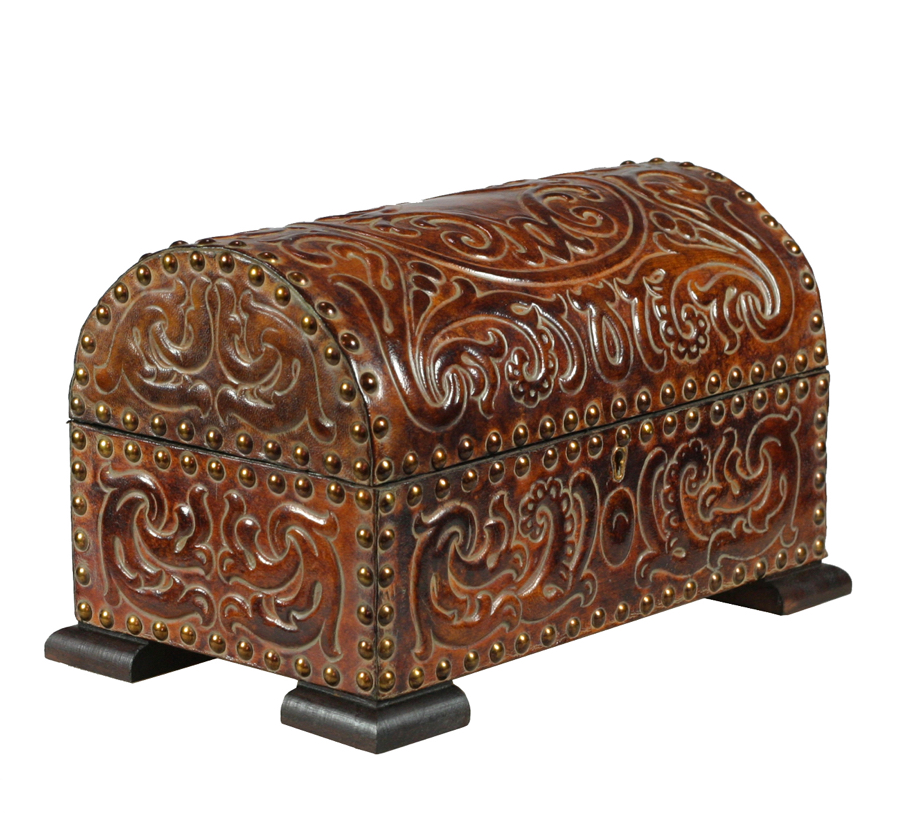 Leather chest (cordoban)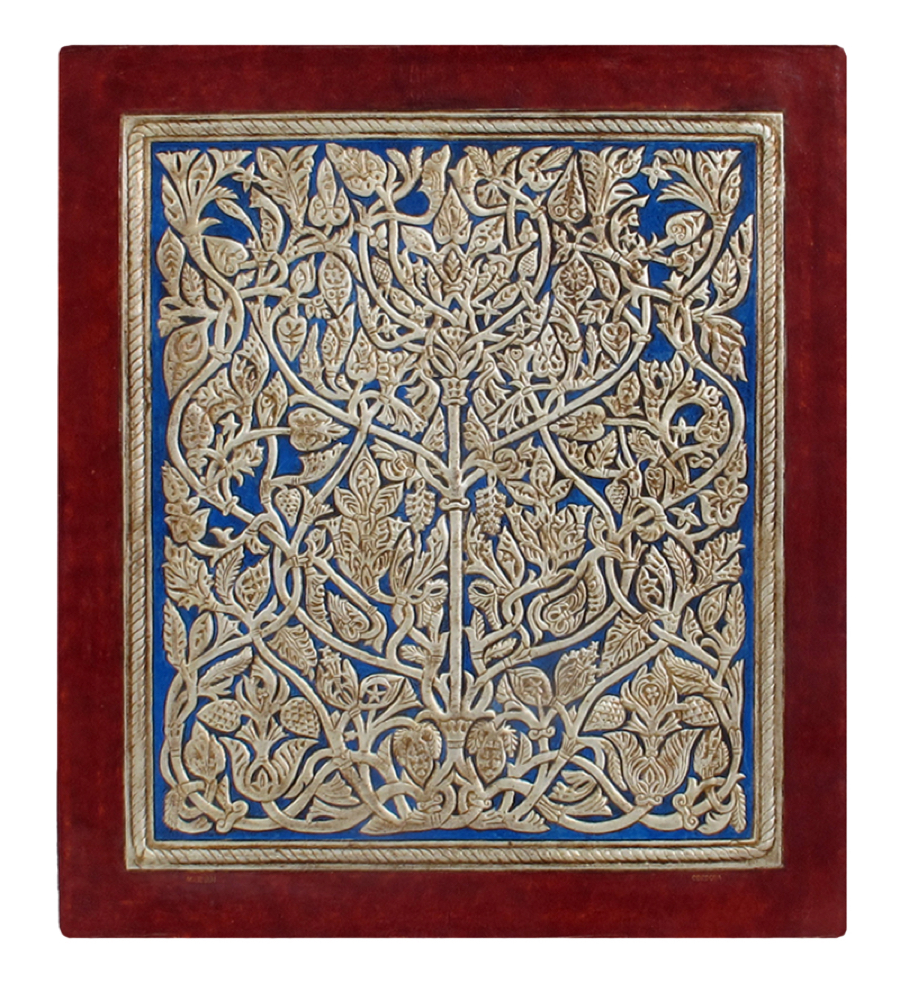 Decorative Leather Painting Guadamecí
 -  The type of tanning we use is vegetable tanning. This tanning is composed by vegetable substances with natural tannins that grow in the bark of some trees and bushes like the sumac. This kind of tanning is more sustainable, respects the environment and generates organic products.  The leather we receive in our workshop is already tanned, ready to begin the production of leather goods. We draw the pieces and transfer the design to the leather. The next steps of the crafting process are carving, painting, sticking and aging.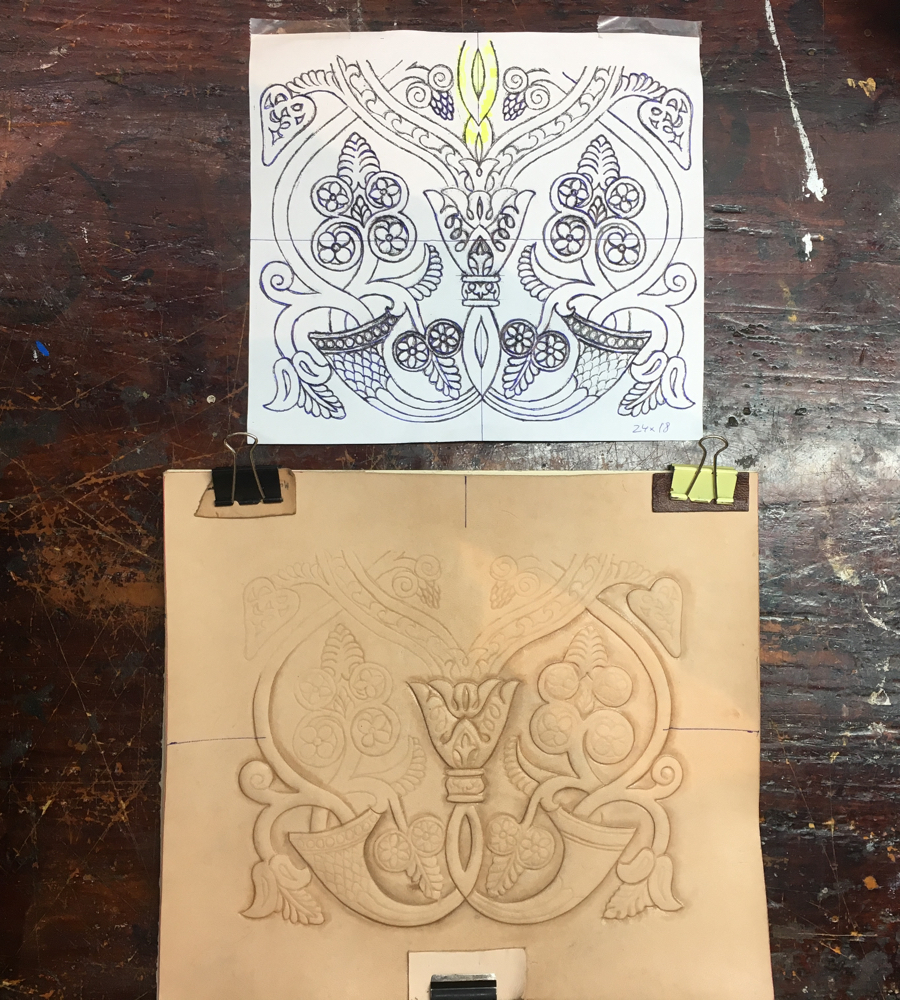 Leather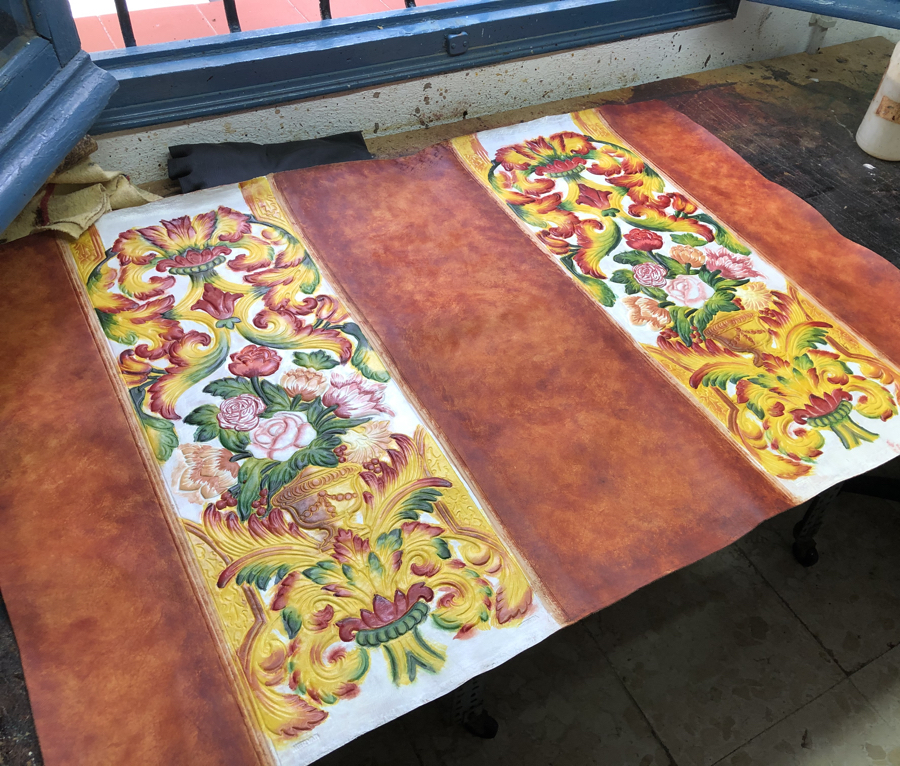 Painting
Our products
 - At Meryan workshops we use sheepskin (lamb), usually devoted to decorative paintings, tapestries, trunks, chests, puffs, notebook covers or pencil holders. The main feature of this leather is its flexibility and easy molding, which makes the application of designs on it much easier. Sometimes, we use goat hide to make cushions and puffs.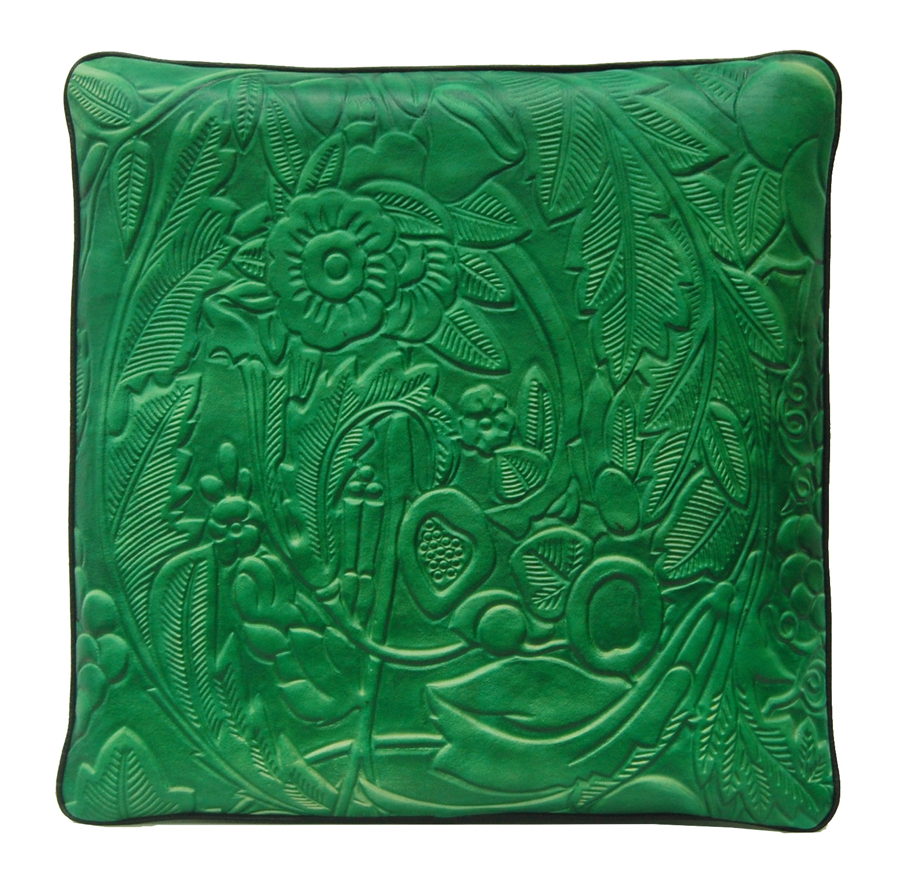 Leather cushion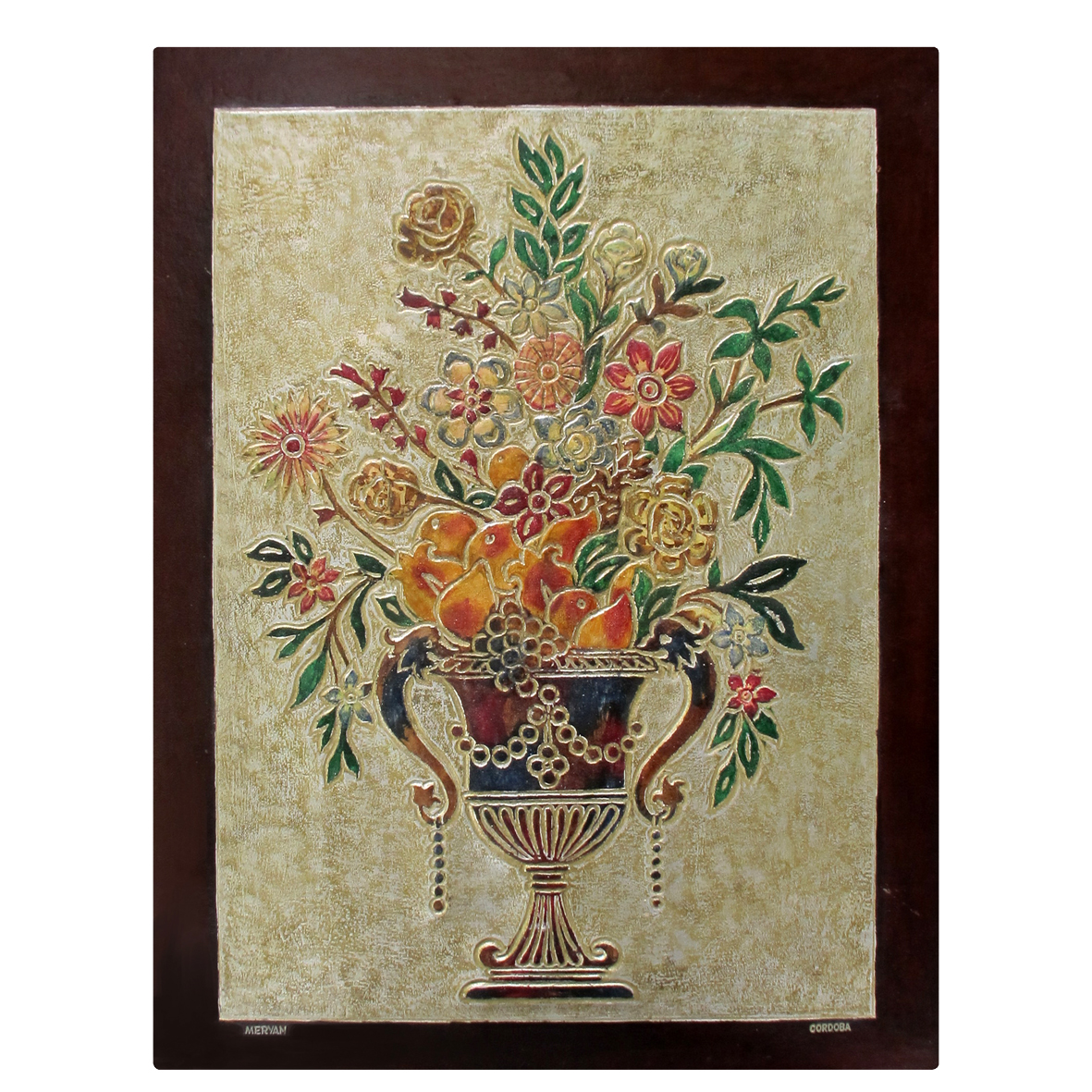 Decorative leather painting Guadamecí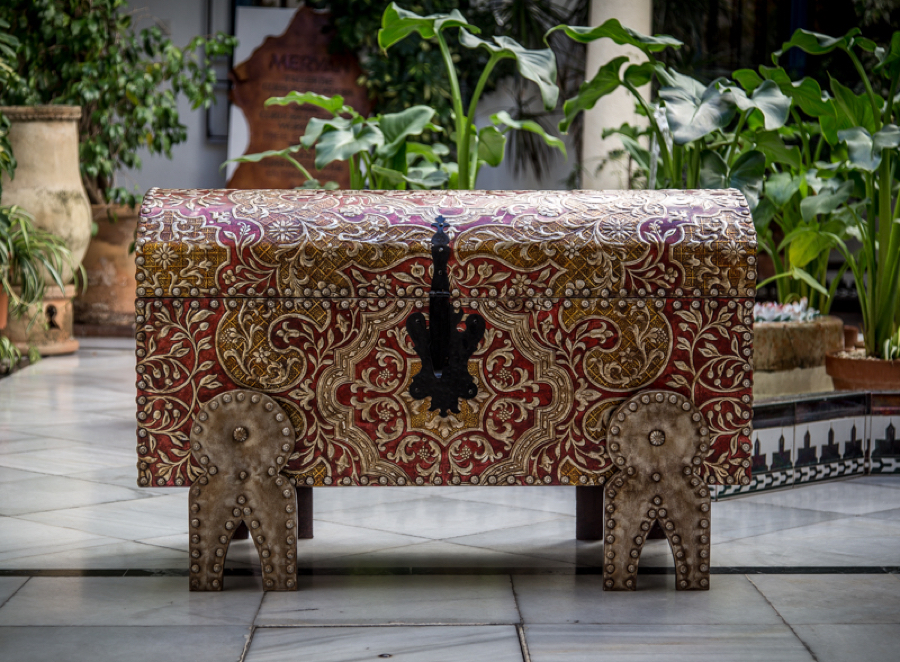 Embossed leather trunk
 - The cowhide is mostly used to create bags, leatherwork and furniture. 
-  Why is this type of leather used to make bags and leatherwork? Our experience in the creation of these products has passed from one generation to the next. It has helped us to choose the best raw materials for each product and we have checked the sheepskin's minor durability, especially in products of heavy use. They need a stronger leather like cowhide.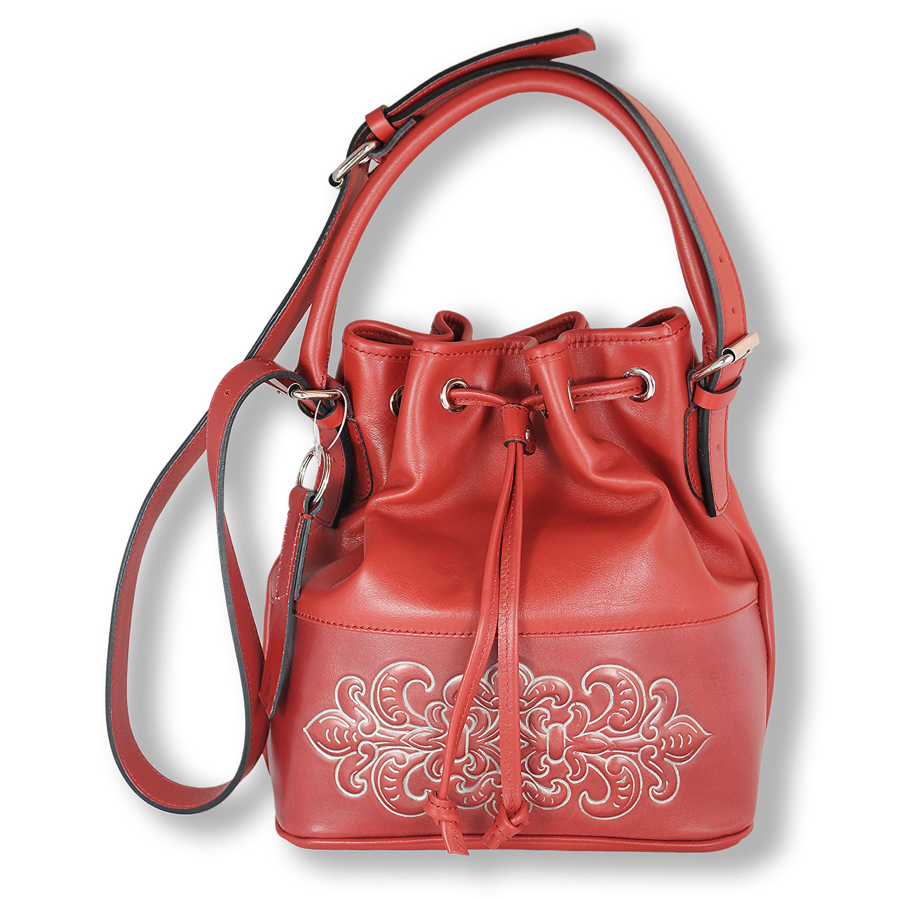 Leather bucket bag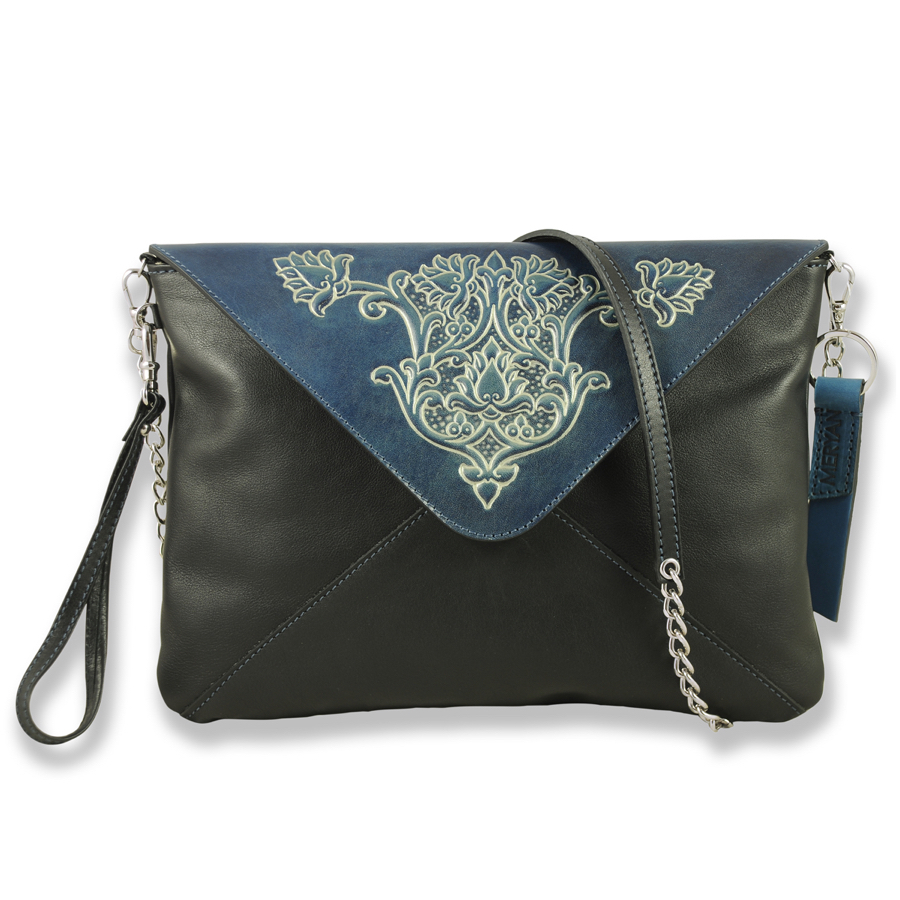 Leather envelope clutch bag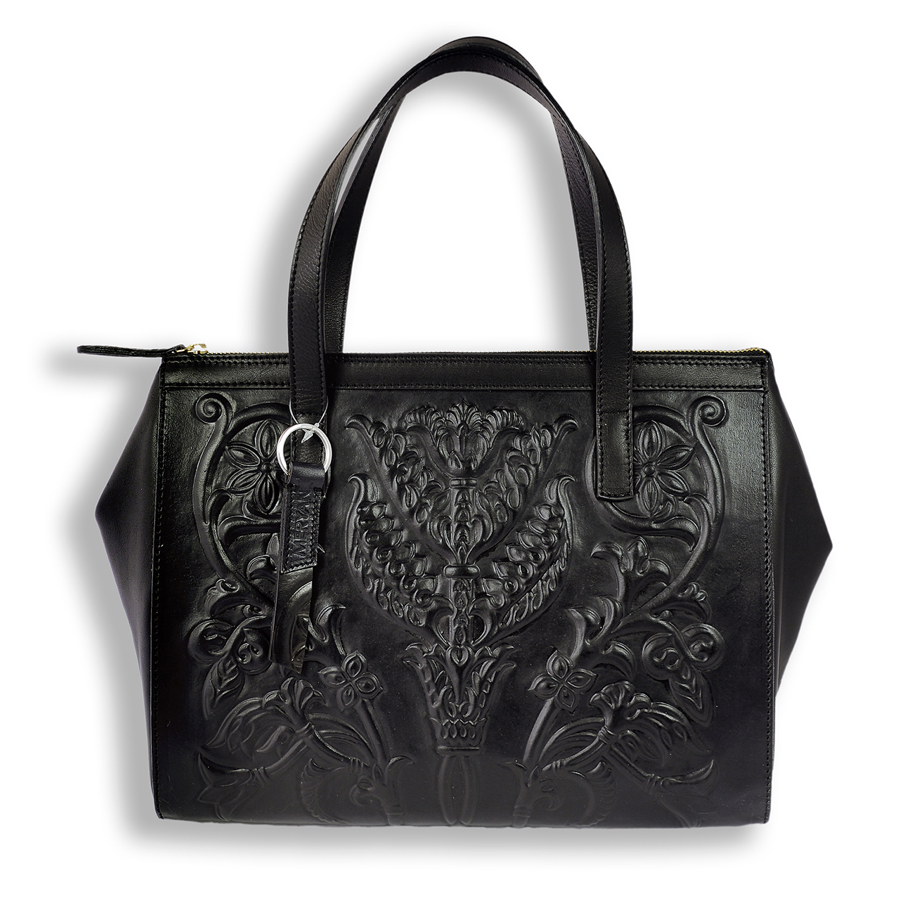 Embossed Leather Tote Bag
For decorative products, sheepskin is perfect. It only needs a little maintenance which consists in nurturing the leather with natural wax. The products will be in perfect condition for many years. 
Parts of the hide
Another important task is to select which zones of the hide are the best for each product.
Sheepskin pieces are smaller, so they are not divided, we work them in its entirety. Cowhide pieces are much bigger, so they are divided in different zones: neck, side and bend.  We usually work with neck or bend zones because they have the most uniform leather, which results in more durable and consistent products. 
Conclusion
Leather is the essential material we use in our work and it is classified by the type of tanning and the type of animal. Each product requires a specific type of leather to obtain the best durability.  We also want to highlight the benefits of vegetable tanning: artisanal, less polluting and, ultimately, more sustainable.