Medina: The Pearl of Western
Sometimes Cordova seems a magical Russian matrioshka that hides inside a precious treasure… It is precisely magic because within it flourishes another magnificent city, Madinat Al Zahra.
The inhabitants colloquially refer it as "Medina" and it is for us The City in capital letters, with its lights and shadows, from its moments of splendour and oblivion, with its legends and realities.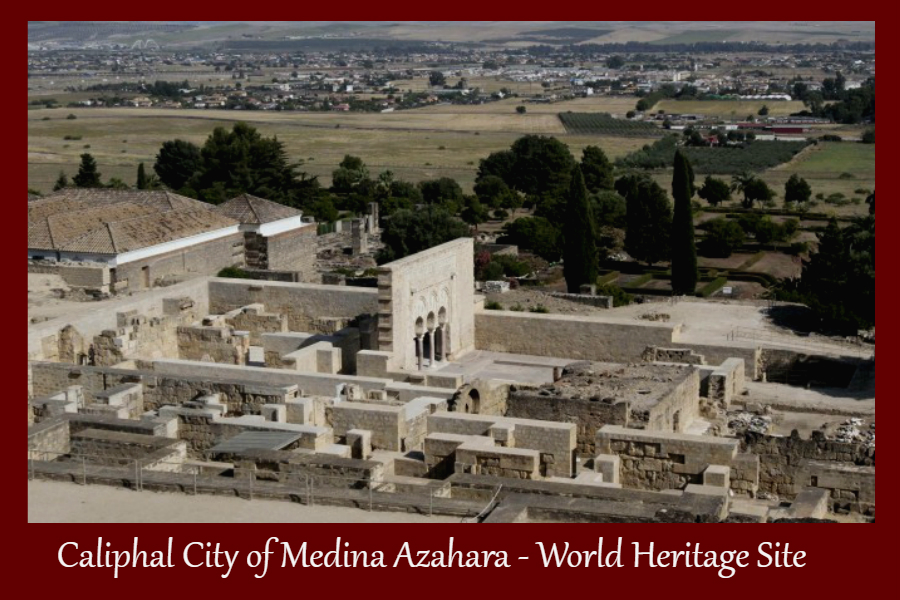 There is little we can say that have not say yet about its history and its meaning. Medina was founded in 936 by the Caliph Abderraman III in the foothill of Sierra Morena, with the main goal of being the capital of the Umayyad Caliphate and The Light of Western Europe.
This palatine city, where the Mint or Ceca was established, was not only the administrative centre but also a cultural, scientific, economic and handicraft reference. Is this last point the most significant one for Meryan, because "Medina Azahara" had workshops of renowned prestige in ivory, leather, ceramic and bronze. Medina Azahara's workshops had its own mark and label worldwide recognisable.
"Medina" is a treasure and we proudly have followed the path of its nomination to UNESCO to be declared as World Heritage Site last 1st of July, 2018. That date will be engraved on our History forever.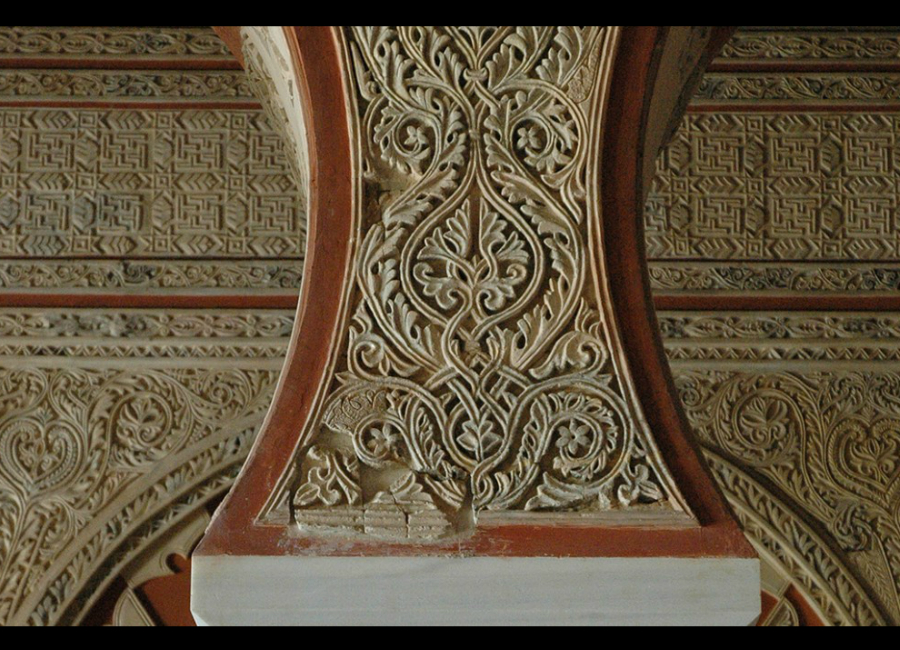 It is not the end of the path but the beginning because the most difficult part is to preserve and improve the Site, planning the right programme in order everyone to enjoy such beauty without destroying it.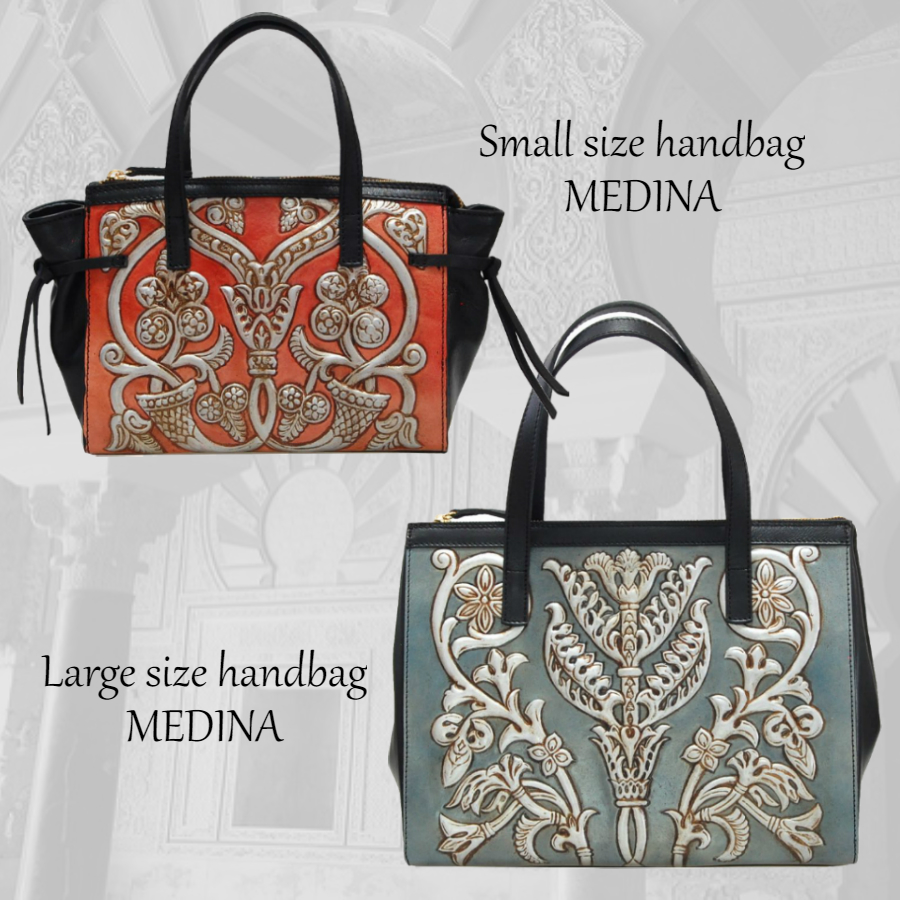 This year have been an important one for our "Medina": The implementation of night visits involved it in magic, the promise of opening the room of Abd Al-Rahman III or "Rich Room", the nomination as World Heritage Site and as epilogue the discovering of a new peculiar building close to Arms Square, show again the singularity of this Site.
It is for all these reasons that we only could named our newest designs for handbags as "MEDINA", in honor of our most powerful inspiration source. The handbags are of the "tote" variety in two different sizes and they are a review of vegetal motifs or atauriques which once covered the walls of the "brillant city".
The tree of life branches stylisation, cornucopia, four petals flowers and pine cones were once, in the 10th Century, engraved on the stones and now we modell them in soft and high standard leather. We used the guadamecí technique and two colours, blue and light orange, both tones displayed in all the sunsets of "Medina"... The Bright City.