Gem Handbags Baroque Inspiration
Sometimes look at things from another perspective marks the difference. At least that is what we thought about the new women bags collection for this summer, modelled on baroque designs.
Today our proposal is bring you closer to our creative process behind this new collection, its influences and history.
Last winter we decided to work on adapting the 17th and 18th centuries patterns from tapestries to bags designs and improve its quality details. The result is a collection of real "gem bags" in bright and fresh colours that perfectly matches tradition and contemporaneity.
All of them are made following the embossed "Cordoban" technique in bovine leather with vegetable tanning. They are long life handbags and unique as they are one by one hand carved and painted.  
The original designs were wall leather tapestries that belonged to established and aristocratic families. Those leather tapestries were used in the finest and principal rooms not only to show the social position but also as summer coating alternative to silk and velvet tapestries.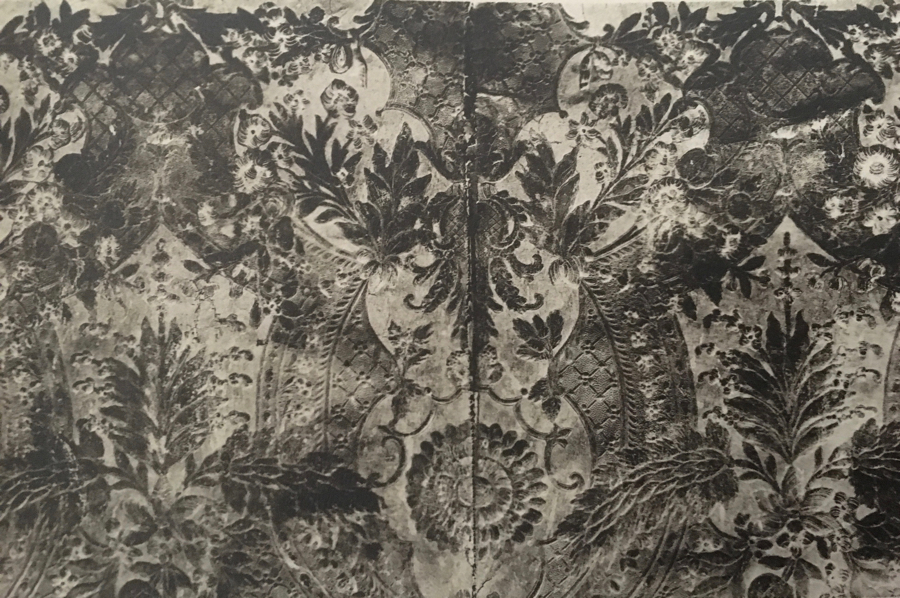 This way to embellish the walls of the palaces stayed until 19th century, though the production was relocated one century before to catalonians and european workshops. Finally, the industrialisation brought with it a change of decorative tastes and a wide new variety of fabrics and wallpapers, easier and cheaper to manufacture. So these "guadameciles" fell into disuse.
In that historical context were created the patterns of our new bags. Wall leather tapestries strongly influenced by the French Court fashion. Those patterns use to show a main central motif, usually flowers, vases or exotic birds and around it elements in great symmetry. We have made from the detail the main protagonist and we've clothed of contemporaneity the history.
A wall tapestry from 18th Century with a central fan-shaped motif and two exotic birds and a tapestry, displayed nowadays at Palacio de Viana with floral and fruit motifs have been our source in these new bags "Narciso", "Loto" and "Violeta". Don't miss out on wear a true gem.